Here is a quick share of an A-Level revision idea that a colleague (@209fifashirts) and I developed last year. It is similar to the flipped revision idea I shared last week but has a specific theme. Pokemon. Just to be clear, I had no idea when it came to Pokemon, but have been told that they are pocket monsters that humans (trainers) train to fight each other. The idea is in order for the trainers to progress, they need to become eligible of fighting one of the more powerful trainers known as 'gym leaders'. If they defeat 8 gym leaders, they receive a badge as a reward.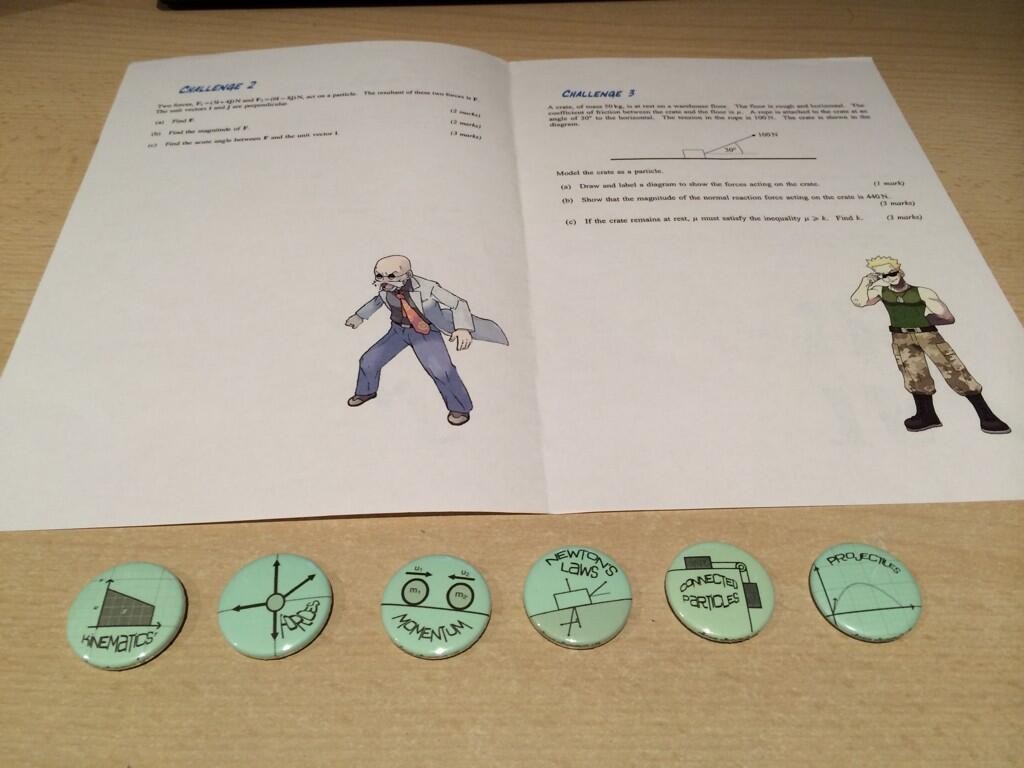 This idea came from an ex-student who was a bit of a Pokemon fanatic and proved to be popular amongst our 6th form students. I will explain how it works:
Student selects (or is assigned) a topic to 'defeat' and goes into 'training'.
Once they are ready, they  are challenged by 4 gym leaders (exam style questions).
They 'defeat' the gym leaders by scoring over 80% on the questions (they must do this on their own without assistance)
If they score above 80% they receive a badge, otherwise they go back into training and can re-attempt at a later date.
Students really enjoyed working in this way and some got a little obsessed over collecting the badges. They would often turn up outside of lessons to complete challenges and it helped create a fun, positive environment around revision time. It was also a useful way of assessing progress of revision and I would set students challenges based on the areas they need to work on.
Around 50 challenges have been created so far for Core 3, Core 4, FP1, FP4, S1, M1, M2, M3, D2.
Click here to see a full log of the challenges created – they are based on AQA but could easily be adapted for other exam boards. I will update this as more are created.
Click here for a sample of a challenge.
Please tweet/email me if you would like a link to all of the challenges and answers.